Constellation ordinaire #9, nid d'abeilles, 2017
Honeycombs, glass plates, Mikados, dimensions variable

"Work made of clusters of honeycomb supported by Mikados - a board game in the game of art - placed on a table covered with a mirror, is presented as a utopian city, a possible future for a housing system never seen. If the two films pass by the real such as it is, to make it appear in another way, this construction anticipates it with very fragile means, delicate even, which are not without echoing certain projects of Yona Friedman. These would have found here an allegorical resonance, not systematic, based on an inverted approach of the material (we start from nature with the honey and its harvest to go towards the city with its height and its artificiality), the whole constituting a not fixed, evolving system (the honey continues to flow after its harvest), an organic architecture with a flagrant beauty."

— Thierry Davila, Capitals (extract), 2017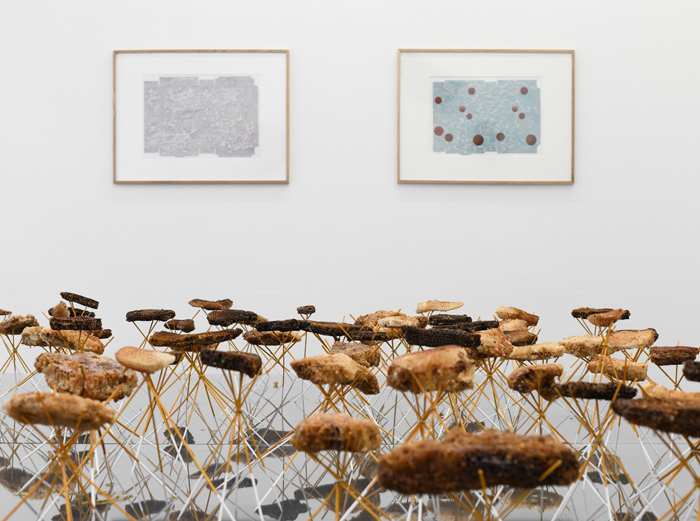 Views from the exhibition Capitals, Galerie Laurence Bernard, Geneva, 2017 and from the exhibition, Les Moulins de Paillard, Poncé-sur-le-Loir, 2017.
Photos: © Jan Kopp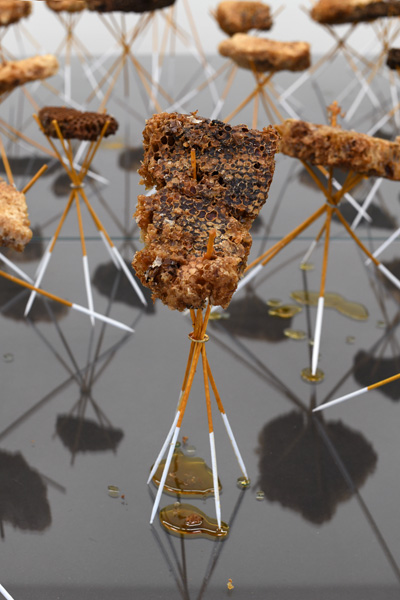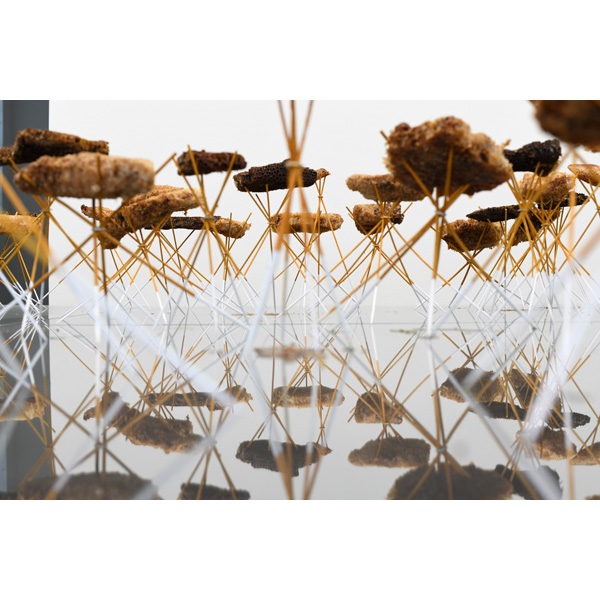 Details - Photos: © Yann Haeberlin