Das Mohnfeld am Potsdamer Platz, 1994
with Richard Müller
70ha, 20 million poppy seeds
Intervention in the public space, Potsdamer Platz and Minister Gärten, Berlin
Project realized with the support of the KUNSFONDS eV.

In March 1994, poppy seeds were sown on an uncultivated area of about 25,000 m2, near the Potsdamer Platz in the center of Berlin. The area had been rendered infertile by the weed killers used along the East Berlin Wall for several decades and was cleaned and ploughed. Despite the poor soil, poppies bloom in different places during the summer weeks.
Vue panoramique de la Potsdamer Platz, Berlin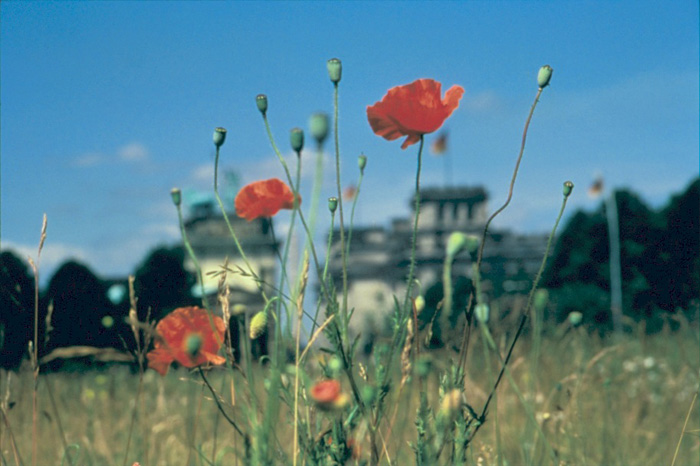 Photos: © Jan Kopp and Richard Müller